A NHS hospital, London February 2017
Hello! Check this out!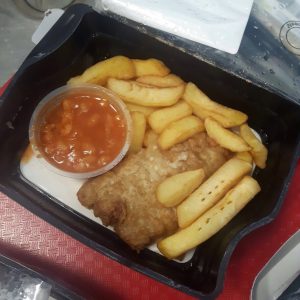 A rare insight into our NHS hospital meal.  Great that a hospital have fish and chips on their menu, when we are not well, what we want to eat is something familiar.  Taste? Batter on fish and chips was soggy, fish was dried… but so what?  If any of us has not been able to eat properly for days and if we were served this fish and chips, this should tastes the best fish and chips in the whole world.  Thank you our NHS!!!!  Total score 10/10!!!!
See you soon!