My little seafood odyssey – Introduction
Here, my little seafood odyssey.  I am not all but fish and chips.  I am deviating my journey.  Following are the little tasters. Firstly, Cocorico.
Cocorico, Whetstone, London, N20 9HJ, 5 May 2018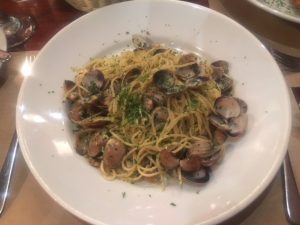 I must say it is a good price for fresh clams.  And it was a lot of them (though smaller side) !!! However, shamefully, the sauce was far too much olive oil and far too much salt.  So much so, I woke up 3 times during the night to grab a glass of water.  Not a good outcome!!!  5/10.
Ciao Bella, Bloomsbury, London, WC1N 3LZ, 12 May 2018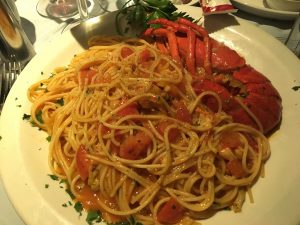 Great portion sizes, yes definitely half lobster here.  However, big however, when you turned the lobster around it is completely empty.  Yes, there were a few pieces of lobster meat in the spaghetti but I cannot feel but cheated.  Lots of fresh tomatoes, great sauce with lots of fishy stock flavour. Not too salty which often the disappointment.  £20 for this is simply too expensive.  7/10.