The Duke of Sussex, Waterloo, London SE1 7AY, 23 March 2018
Hello!  I am breaking the silence, I am alive and well!!!
Confession 1: I have not had a fish and chips for nearly 4 months.
Hey, but I am here tonight at The Duke of Sussex, near Waterloo station, cheering our favourite night (i.e., Friday night) with mis amigas!  Nothing has changed.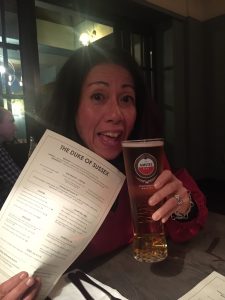 Confession 2: Too excited, too busy chatting and (possibly) a pint too much beer, all I can remember is that it was NICE!!!!
But I remember, we were asked by the staff "are you tourists?".  ………Thought I am more Londoner than Londoners…… ok, I get it, I must work harder on this.
Hey,  this is 2018, new year (only March!), new me.  It is time to spread my deep knowledge, critical and analytical views into larger seafoods world, I am going to be seafood critic as well as fish and chips critic.  For example;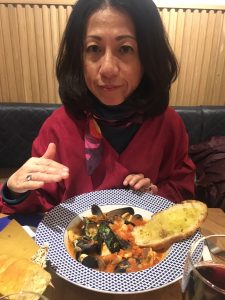 Things like this.   Please note, this is not a deviation from Fish and Chips critic, but broaden my horizon!
Stay tuned!!!!
Good night!!!